Business Owners and Executives
Being at the helm of your company, you shoulder the responsibility for the data security of your entire enterprise. You need to mitigate risk at every level including how you manage all of your computer hardware, laptops, cell phones, tablets and accessories. In today's tech-driven world, if you can power it on, it probably contains data; perhaps sensitive company and personal data. This is an area where a lot of companies can find themselves in data breach trouble.
Total Offline Safety and Compliance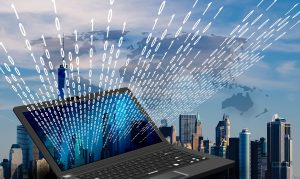 You never know what might happen once you unplug and power off used equipment and devices unless you have a stringent process for dealing with the end of your equipment lifecycles, or any other time your IT assets need to be "unplugged" such as moves and other decommissions.
Castaway Technologies is your total solution for securely and efficiently handling all of your sensitive data-bearing IT assets. You will be assured total compliance with local, state and federal e-Waste regulations as well as complete records of all removal, disposition and disposal processes on all the electronics you want us to handle.
We are confident in stating that no other IT Asset Disposition (ITAD) service can match ours in comprehensive documentation for clients' IT end-of-life compliance and up-to-date validation in the event of any internal or external queries.
As a highly engaged member of the National Association for Information Destruction (NAID), the leading recognized trade association in our industry, we remain at the forefront of ITAD best practices and continuous improvements in security and e-Waste protocols.
The bottom line? You'll have total peace of mind concerning your IT assets with Castaway Technologies as your turnkey ITAD partner.