About Castaway Technologies
We safely and securely mitigate the risks involved with the turnover of your old, data-bearing IT assets so you can focus on what really matters – running your business. As a premier IT asset disposition (ITAD) specialist, we work with Small to Medium Businesses (SMBs) and Enterprise organizations to streamline the end of IT lifecycle process.
What makes us different?
Most companies in the IT industry focus on the initial phases of the IT lifecycle. Castaway is your partner in developing solutions to better handle your end of equipment lifecycle. Our firm provides white glove, managed IT Asset Disposition (MiTAD) services for the proper protection, handling and disposal of data bearing assets and other electronic equipment.
CastTRAC, our proprietary chain-of-custody program (CastTRAC) ensures responsible asset disposition. Using this failsafe process, we deploy only trained technicians who provide both uniform and customized solutions designed to help our clients mitigate legal, financial and reputational risk. Detailed and organized documentation throughout the entire CastTRAC process provides proof of your company's due diligence in data removal and destruction.
Industries Served
Castaway Technologies offers deep and wide ITAD service experience serving clients in such diverse industries as:
You can safeguard your entire IT end of lifecycle process with Castaway's strategic, sustainable and secure ITAD solutions. Dedicated to a consultative approach, we work to ensure responsible IT asset disposition through combined knowledge and expertise, well-trained technicians and an elegantly refined suite of services – including CastTRAC.
Three Levels of Compliance
Financial
Financial data breaches are real as we continually see in news reports. To avoid them, it's critical for you to meet all data security standards, which includes the end of your IT equipment lifecycles. Castaway helps you comply with all federal, state and local ITAD security mandates.
Data Security
Protecting your data privacy is a strategic, enterprise-wide priority. For business owners and officers, failure to comply with regulations can result in financial penalties and even incarceration. Castaway Technologies gives you peace of mind, knowing your ITAD services meet or exceed all data security standards and comply with the law.
Environmental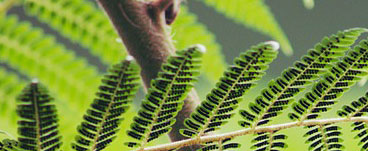 Today's smart businesses practice environmentally-responsible recycling of offline technologies. Castaway's green programs include facilitated R2 certified vendor and e-Stewards solutions – the most environmentally-friendly recycling practices in our industry.